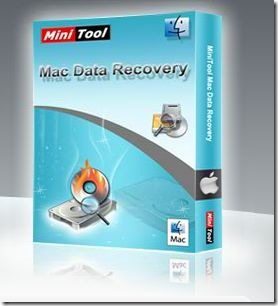 Loss of data is something every PC owner at some point in time will experience and then comes the search for an effective data recovery software that will restore all things back to normal.
The data recovery process may be initiated following an operating system failure, hard disk failure or accidental manual deletion.
According to OnTrack Data Recovery UK, with regards to accidental manual deletion and contrary to what most people think, delete doesn't mean gone and the erased file doesn't disappear off the hard drive forever. It's best to think of the computer file as a page in a book. When the file is deleted, that page is not destroyed like it was torn out and put through a shredder. Instead, the table of contents that points out the location of that page is erased. The part that gets erased on your computer is the tiny bit of information that points to the location of the file on the hard drive. Eventually, the hard drive will write new data over the area where the old file is located.
NOTE: As long as nothing was written onto the disk after deletion occurred, a good data recovery software can successfully build the original table of contents and restore access to your data.
A Google search will reveal loads of free softwares that promise to help recover your deleted computer files but 95% of them only allow you to preview the recovered files without the ability to save them.
MiniTool Power Data Recovery for Windows offers a downloadable version that allows you to recover your lost data for free as long as you're a home PC user. Computers running Windows Server 2008 (32 & 64 bit), Windows Server 2003 (32 & 64 bit) and Windows 2000 Server Family will require a commercial license.
MAC OS X PC users are not left out as a free version of MiniTool Mac Data Recovery 2.0 is available for instant download BUT is limited to only 1GB of recoverable data after which you'd have to purchase it.
I don't own a MAC so I can't really say if this is the best data recovery software for mac os x available out there but since it's FREE and practically the only software offering a free version that can actual recover some data, it's worth giving a try.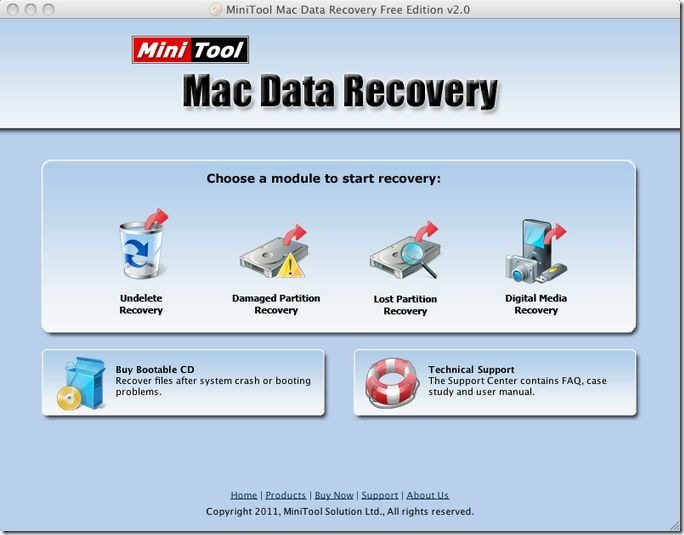 As shown above, the free version of this Mac Data Recovery program offers 4 recovery modules; Undelete, Damaged Partition, Lost Partition and Digital Media recovery. It supports Mac OS X 10.5 and above Operating System and HFS+ – FAT16/32 – NTFS mac file systems.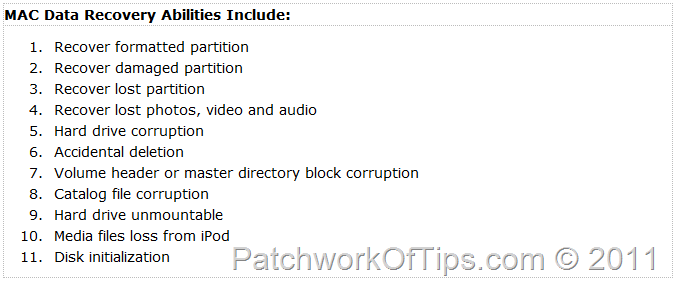 To avoid future accidental loss of data, it's always advisable to maintain an online or offline backup of our important files. I prefer backing up PC data with Image For Windows.
Please rate & share this article to help others. Thanks
You'll also like: