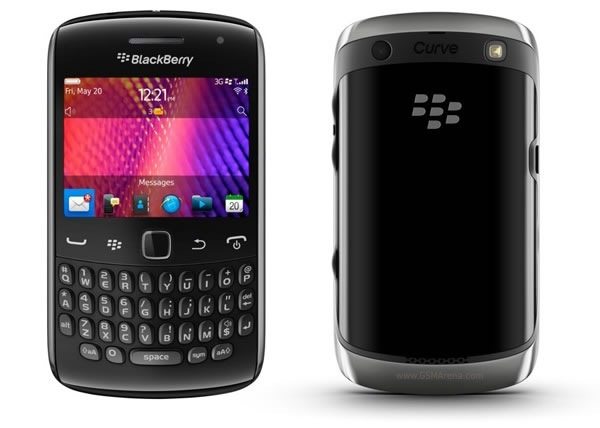 BlackBerry 7 which was previously available on the new BlackBerry Bold Touch 9900 and BlackBerry Torch 9810/9850/9860 has now been released to the BlackBerry Curve range. Unfortunately only the new Curve devices would feature it as they come with double the memory their predecessor (BlackBerry Curve 3G 9300) came with.
Just like every other smartphone manufacturer out there is doing, the new BlackBerry Curve models are allegedly targeted at folks on a minimal budget though I really don't see the truth in that considering the fact that they have higher specifications than the BlackBerry Curve 3G which presently goes for $260 (N40,000). Thus I'm guessing the price could be in the range of $300.
The BlackBerry Curve 9350/9360/9370 have practically the same features with the following differences:
BlackBerry Curve 9370 supports both GSM and CDMA
BlackBerry Curve 9360 supports only GSM/UMTS
BlackBerry Curve 9350 supports only CDMA
BlackBerry Curve 9350 and 9360 come with 512MB internal memory while the BlackBerry Curve 9370 comes with 1GB of internal storage.
FEATURES OF BLACKBERRY CURVE 9350/9360/9370
BlackBerry OS 7
480 x 360 resolution TFT display with Touch-sensitive optical track pad
800MHz processor with 512MB of RAM
5 MP, 2592х1944 pixels fixed-focus camera with flash and video recording
Bluetooth v2.1 with A2DP
Wi-Fi 802.11n, A-GPS and NFC.
Standard 1000mAh battery.
The new BlackBerry Curve models are expected to ship come next month but will probably be launched with Canadian carriers before the end of this month.
If you own a BlackBerry Curve 3G, it ain't too late to upgrade to BlackBerry OS 6.0.
Please rate & share this article to help others. Thanks
You'll also like: