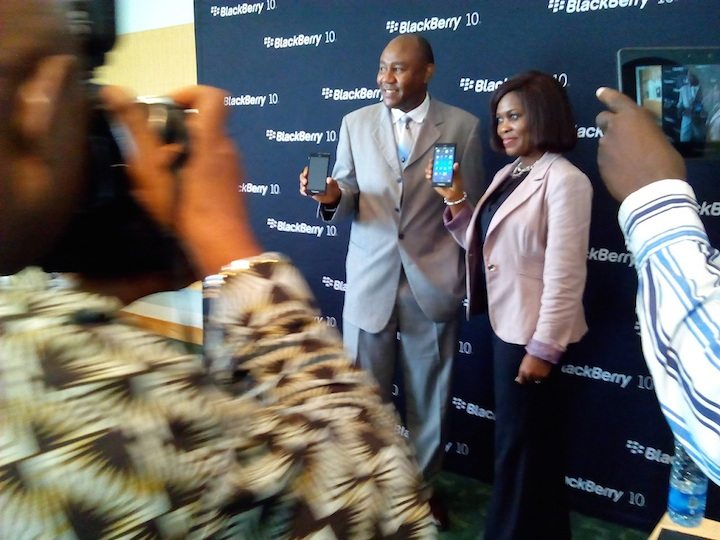 The much awaited budget friendly BlackBerry Z3 which so far has been praised by tech bloggers loyal to the blackberry brand, is finally in Nigeria.
Unfortunately as some of us feared, looks like John Chen is probably high on whatever Thorsten Heins was on.
They've decided to peg the launch price at N39,000 …… N9,000 more than what we had hoped the device would cost given that they are trying to run cheap Tecnos out of business *side eye*
Aside from the increase in screen size from 4.2 inches to 5 inches (with lower resolution) and the battery capacity bump from 1800mAh to 2500mAh (non-removable), the BlackBerry Z3 has no business commanding a higher price than the BlackBerry Z10 which currently goes for N34,000.
If you had plans of buying this device as soon as it launched, I HIGHLY RECOMMEND you wait a bit as I see what happened to the Z10 happening to the z3 though the financial implications won't be as disastrous as it was for those of us that bought the BlackBerry Z10 weeks after launch, for N110,000 only for it to crash like the stock market weeks later.
The price is DEFINITELY bound to crash soon as long as they are Z10s still in circulation.
I await the reviews from our very own Naija tech bloggers, whom I trust to give an unbiased assessment of the new BlackBerry Z3
UPDATE 18 July 2014: Looks like BlackBerry is indirectly creating artificial scarcity to push the Z3 at this ridiculous N39,000 price tag. More details @ Why You Need To Get The Blackberry Z10 Right Now and while you're there, be sure to check out the writer's first impressions of the BlackBerry Z3
UPDATE 23 July 2014: As predicted the price has started to fall. BlackBerry Z3 now N35,000 at SLOT Limited
Please rate & share this article to help others. Thanks
You'll also like: