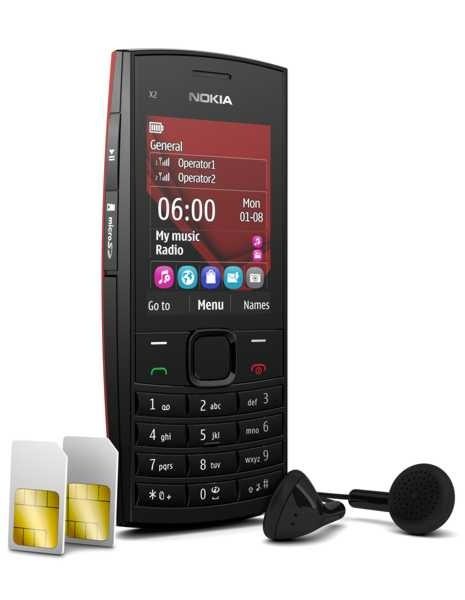 The year 2011 is coming to an end and marks the year the Finland mobile phone manufacturer, Nokia, delved into the dual SIM mobile phone market with the release of the Nokia C2-00, Nokia Asha 200 (which I love 'cause it comes with a QWERTY keypad) and the Nokia C2-03 (Dual SIM with Touchscreen).
In time for the holiday shopping season, they've released probably their last dual sim phone for the year; the Nokia X2-02 Dual SIM Standby which features a 240 x 320 pixels, 2.2 inches TFT display, Easy SIM swap, 2 megapixel camera, FM Radio and microSD slot expandable to 32GB with GPRS/EDGE internet connectivity.
According to the press release: the Easy Swap feature allows you to manage your costs by moving easily between as many as five SIM cards using a dedicated SIM manager – and you can swap SIM cards without having to turn off and reboot your phone. Use the dedicated SIM manager key to manage up to five SIM settings and give each SIM card a name.
It also comes with a music and video player that supports MP4/H.263/MP3/AAC.
Sadly it lacks a QWERTY keypad thus I continue awaiting the release of Nokia Asha 200 in Nigeria.
Suggested retail price is set at 60 Euros before tax.
Full features of the Nokia X2-02 are readily available via GSM Arena.
Please rate & share this article to help others. Thanks
You'll also like: