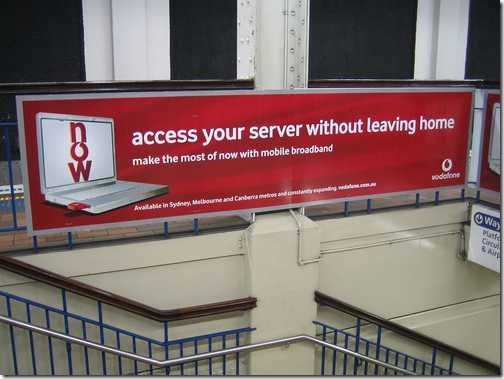 A few years back internet services in Nigeria were pretty expensive and widely limited to the cybercafés and post offices but as time went by and the GSM operators introduced us to the world of mobile telecommunications, internet availability came to expand and at the same time, the price began to drop.
Today most Nigerians can boast of internet access even if it's just the free browsing data allowance offered by select networks like MTN, GLO and ETISALAT on their internet enabled mobile phones.
Internet packages now vary from hourly, daily and weekly packages to monthly packages and cheap as the packages may seem, you could easily rack up an unnecessary amount of internet access bills as the average Nigerian has a backup internet connection should in case the primary one takes an unexpected vacation which is quite the case these days.
Here's how I manage to spend a maximum of N2,500 on internet access monthly with unlimited downloads thrown in for good measure :)
NOTE: You'll be needing a BlackBerry phone and subscribe to the Etisalat Nigeria and Globacom Nigeria network to make the best of this.
PART 1: N1,500 BlackBerry Internet Access
BlackBerry internet services in Nigeria has grown fast lately with the networks offering a plan called the BlackBerry Complete Plan. Across the major networks, this plan costs an average of N1,500 monthly with access to one personal email, one blackberry email, 24/7 web browsing and downloads, instant messaging and social networking.
Your choice of Blackberry subscription depends on which of the networks works best in your location. For me wherever I go, Etisalat and Glo deliver the best services thus they provide all the internet access I need.
With Globacom Nigeria's BlackBerry Complete Plan you get 3GB of downloads monthly while on Etisalat Nigeria's BlackBerry Complete plan, you can download as much as you want monthly.
I'm currently on the Etisalat network and my Blackberry Curve 3G 9300 is dedicated to music, software and movie downloads with the occasional browsing, tweeting, facebook and BBM as well as email.
If you don't own a blackberry device and would like to get a brand new one, I suggest you check out the list of authentic blackberry dealers in Nigeria.
If you'd like to get a used Blackberry phone be sure to check out Revive technologies Limited which is just opposite SLOT Limited at No 18 Ola Ayeni Street, Ikeja Lagos. I can't remember the URL of their website right now but you can't miss it @ Computer Village.
There are plenty of folks selling used Blackberry phones but you are better off buying from someone with a shop thus my recommending them.
NOTE: I've never done business with Revive Technologies but based on the appearance of their business, they look like serious minded peeps :)
PART 2: N1,000 Mobile Phone/Computer Internet Access
With N1,500 already spent on Blackberry services, the remaining N1,000 is spent on internet access for my computer on a different network. Whenever I'm on Etisalat's BB service, I use Glo internet plans on my computer and vice versa that way I've got a backup should one decide to quit on me.
Etisalat Nigeria Internet plans
Both networks offer 200MB of data monthly for just N1,000 and I make sure it lasts by using Opera Browser with turbo turned on or Firefox 8 with images turned off unless necessary.
TIP: if you make calls frequently on the Glo network, you could save yourself N1,000 as they offer 25MB of free browsing data for every N500 recharge and this free data doesn't expire till you use it up.

Etisalat on the other hand offers their EasyCliq customers 15MB of data free every week on each recharge of N200. Unfortunately you only get 15MB no matter how much you recharge and the free data expires after 1 week unlike Glo's offer.
And thus my dear readers, I've shown you how I spend a maximum of N2,500 monthly on internet access on the best GSM networks in Nigeria (Etisalat and Globacom).
Feel free to spread this cost saving tips with your friends on twitter and facebook :)
Image Credit: maebmij
Please rate & share this article to help others. Thanks
You'll also like: