3.75G mobile broadband internet is finally here in Nigeria thanks to the Etisalat Nigeria team who on the 26th Of September 2011 unveiled their long awaited pet project, EasyBlaze.
EasyBlaze offers browsing speeds of up to 42Mbps and just as it is with other mobile networks, this 3G service is currently only available in select cities and states across the country including Lagos, Ibadan, Abuja, Port Harcourt, Akwa, Nnewi, Warri, Kaduna, Kano, Zaria, Enugu, Onitsha, Aba, and Benin.
Very little adjustments have been made to the previous Etisalat data plans with the addition of a 200MB monthly plan that costs N1,600 and can be subscribed to by dialing *229*2*6# or texting MB2 to 229.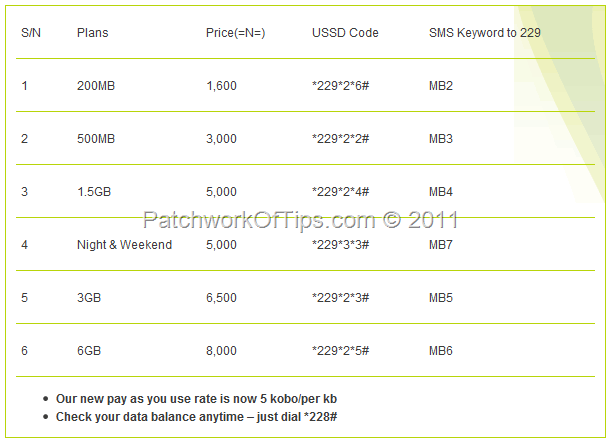 Only time will tell how successfully Etisalat's 3.75G service would be considering the fact that Globacom Nigeria is currently the leader in cheap mobile broadband internet in Nigeria and cheap blackberry internet service in Nigeria.
A data rollover feature has been attached to EasyBlaze and enables subscribers to carryover their unused MB/data for the month as long as they buy a new plan before the current one expires.
Free start off data bundles are available to their various smartphones, tablets and broadband devices.
HUAWEI E5 MiFi mobile hotspot: targeted at home or small office business owner, this device allows up to five people connect to the internet at a maximum speed of 7.2Mbps using a single device. It costs N24,000 and comes with a 6GB free data bundle.
HUAWEI E153 (3.6Mbps), HUAWEI E173 (7.2Mbps) and HUAWEI E367 (21.6Mbps) : costing N5,500, N6,500 and N11,500 respectively, these are like the regular Huawei USB internet modems we have around. Unfortunately the Universal Mastercode Unlocker software for Huawei modems might now be able to unlock them for use on other networks. These modems come bundle with 200MB of free data.
Mobile devices and USB modems are available at Etisalat Experience centres nationwide.
Please rate & share this article to help others. Thanks
You'll also like: