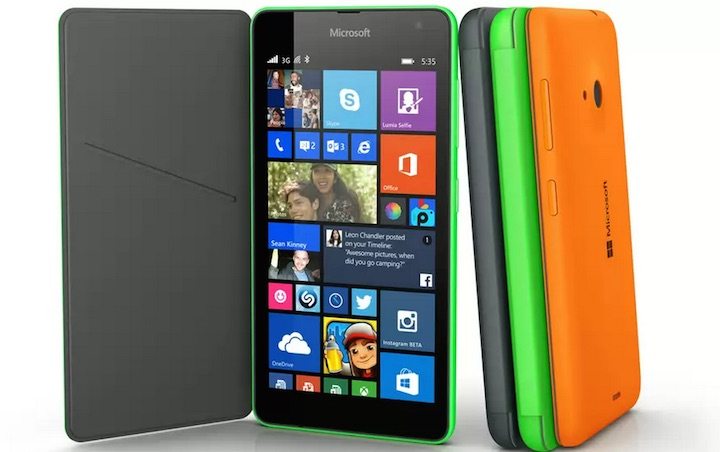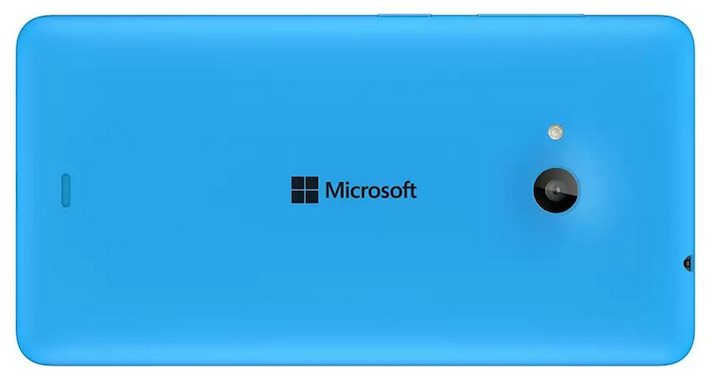 November 11, 2014 is finally upon us and the first Lumia device without the Nokia logo on it has just been announced and it's the Microsoft Lumia 535. It's designed to be an upgrade from the Lumia 530.
With single and dual sim variants in the works, this Lumia Windows phone sports a 5-inch QHD IPS display with quad-core 1.2 GHz Snapdragon 200 processor, 1GB RAM,  8GB of internal storage space and a 1905 mAh battery as well as Windows 8.1 Lumia Denim OS.  No LTE/NFC support on board but there's HSDPA.
The 5MP camera on the back comes with LED flash and the 5MP front camera is touted as having the same specs and functions as that found on the recently released Nokia Lumia 730.
With an estimated retail price of $140, the Microsoft Lumia 535 will be sold in white, black, cyan, bright orange, bright green, and dark grey colours.
On a personal note, I'm just so glad the Nokia Lumia 730 was released before this hot mess! I can't imagine myself carrying a phone with the Microsoft logo on it. This looks major UGLY! It's like being spotted with one of those basic chinese handsets before the android boom. *I'm just saying the Microsoft Logo needs to GO!*
To some the logo might look hot but it just looks ridiculous from my end.
Anyway we'll keep you informed when the Microsoft Lumia 535 hits the shelves in Nigeria ;)
Please rate & share this article to help others. Thanks
You'll also like: