Four Must Have Mobile Gadgets For The Year 2012
With the recent release of the Apple iPad 3 and the retina display endowed Apple iPhone 5 already on the way, 2012 is shaping up to be yet another exciting year most especially for mobile gadget geeks out there.
Here are four hi-end mobile gadgets we feel every geek out there must take for a test drive.
1. Apple iPhone 5
Till date, the iPhone remains one of the most sought after mobile phones since 2007 when Apple Inc, the Cupertino based technology giant released the first version of it.
The iPhone 5 is the upcoming model of the iPhone family, and it promises to be way hotter than the iPhone 4S considering the fact that according to the folks at 9toMac.com, it is going to feature a retina all touchscreen display with the latest version of the Apple's operating system, iOS 5.
2. Nokia Lumia 900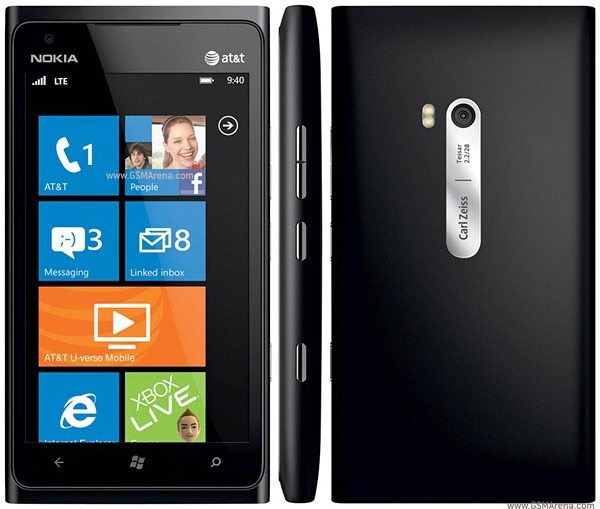 Worldwide, Nokia is considered as one of the best companies in the mobile phone business, but the company has lost most of its market shares to Apple's iPhone and iPad due to the high quality and charming display of all Apple devices. But that doesn't mean Nokia has lost everything. The company's new Lumia 900 is what could be considered as one of the best of gadgets of this year 2012.
Everywhere, just as the iPhone, people are talking about the Nokia Lumia 900 all because of its great design with cool features spotted in it. According to a report from BHT, Nokia Lumia is said to have come with a 4.3 inch AMOLED screen which shows that it has more benefits than the iPhone 4S unless when the iPhone 5 is finally out (presently, it is still rumored that the iPhone will come with those specs).
Lumia 900 is sleek in sight and it is the world first Windows based mobile phone that comes with an 8MP camera and  4G LTE connection capability. Isn't that great?
3. Samsung Galaxy Note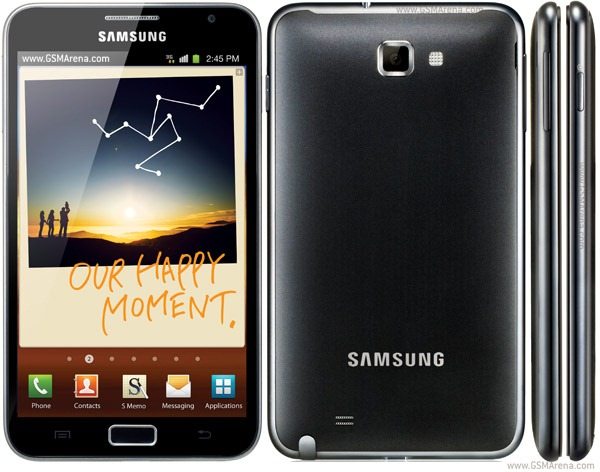 Samsung is a big player in the industry with great phones. Samsung, for the whole of last year was the best company after Apple with great releases. The company recorded great sales with its Galaxy phones. The Galaxy family were the rocking smartphones of 2011 with cool design coupled with nice display.
Among the Galaxy family is the Samsung Galaxy Note. It is a features-packed gadget with cool design. It comes with a 5.3 inch Super AMOLED screen display unlike the Nokia Lumia 900 which comes with 4.3 inch display and this makes it a smartphone with tablet like qualities
Not only that, the phone comes with a stylus that adds up to its claim of being refers to as a tablet. The stylus is designed with a latest technological capacity such as an ability to trace very well and also to be helpful in drawing images and others on the device.
It does not end there, the Samsung Galaxy Note has other awesome features which includes a 16GB storage capacity, 1.4 GHz ARM Cortex-A9 processor and 8MP rear-facing shooting camera etc.
4. HTC Titan II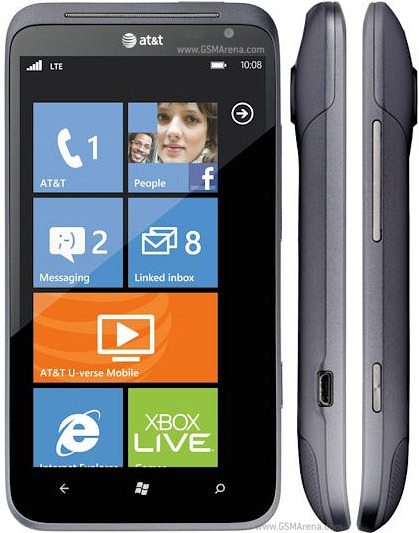 If the Nokia Lumia 900 and iPhone 5 should threaten to break your budget, The HTC titan 2 is another great gadget for you this year. It is the sequel version of the HTC Titan and it arrives with lot of great and coolest features such as 16MP shooter, 4.7 inch Super LCD display, internal memory of 16GB and many more.
With its launch, the phone will become the first 4G LTE Windows mobile OS based phone to be launched in the United States of America, that is a great feat for HTC.
Strangely, it has the same display pattern as the Nokia Lumia 900.
These gadgets are considered some of the best gadgets for any tech savvy person to have this year and it would be great if you can buy one of these for your special person – I mean YOU :).
Do you have any other gadgets in mind that you think we can add to the list? Please share them with us in the comment section below and I will try as much as possible to respond to them one after the other.
Images courtesy of http://www.gsmarena.com
Olawale Daniel has advised several start-ups for years, including Techndustries LCC, a mother company for Techatlast.com. He's currently working as the Head of SEO Promotion Team for Techatlast, a technology blog that centres on Blogging, SEO, Computers, Gadgets, Android apps, and iPhone Developer and others. You can follow him on Pinterest, Facebook & Twitter via @coolcash4live
Please Kindly Rate This Guide/Review. Thank you
More articles you might be interested in....