The Google Adsense dashboard has over the past months undergone some pretty interesting changes that have been quite useful in my honest opinion but the latest one is a serious buzz kill.
For some reason, they removed Last Month's and This Month's total earnings from the dashboard and replaced them with Last 7 days and Last 28 days. If just like me, you're fond of keeping tabs on your total earnings for the month directly from the dashboard, now is the time to give the Official Google Adsense Mobile App a go.
Download Google Adsense For Android, iOS
Unfortunately the android version is not compatible with some android devices

Not to worry though. Simply click here to download the latest Google Adsense for Android APK file instantly to your android device and install it.
The app is simply amazing and gives you instant access to all the financial data that matters as you can see from the official screenshots from Google Play Store. For access to stuff like Payment settings, Blocking Ads, Creating Ad Units etc, you have to use the desktop site.
Screenshots Source: Google Play Store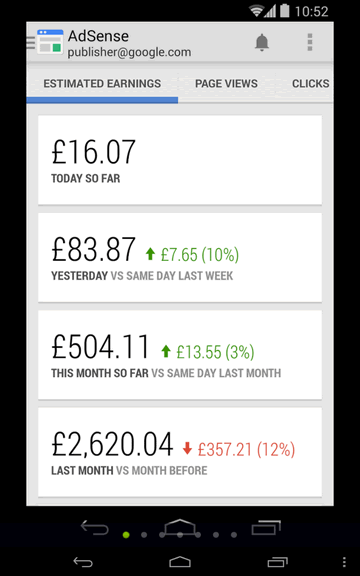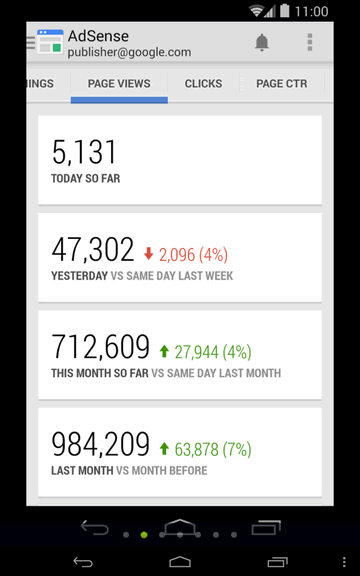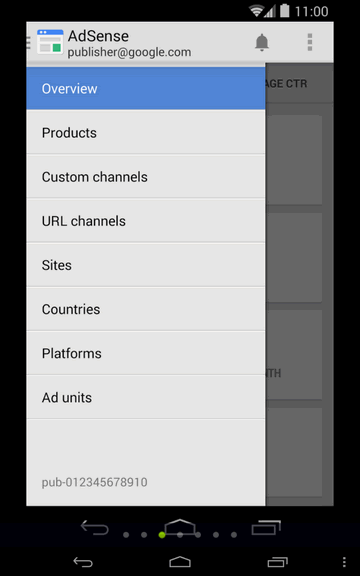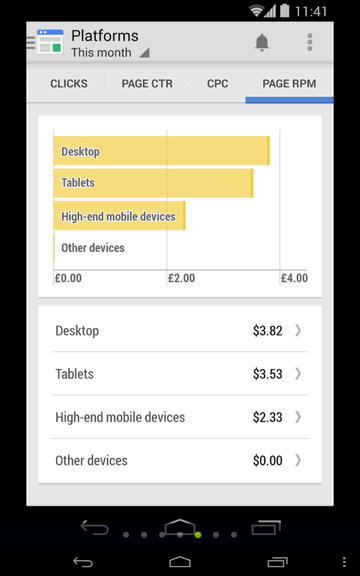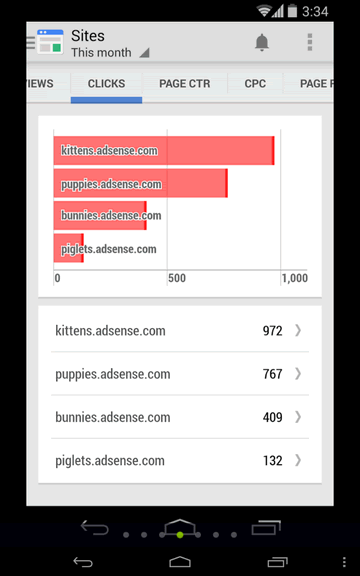 Once again, if you're interested, click here to download Google Adsense For Android version 2.0.1203 APK file. I'll be posting all versions of the app as they are released in the future.
Enjoy.
Please rate & share this article to help others. Thanks
You'll also like: