A friend of  mine on facebook once commented that it seems like I'm now working for Globacom Nigeria as I can't seem to stop gushing about them on my Facebook profile. Well what can I say. They've given me every reason to be an unpaid et unofficial ambassador of their services as they seem to be the only mobile network in Nigeria that serves me well

.
Recently, GLO relaunched their GLO Infinito plan and made it nationwide with mouthwatering benefits for every new and existing prepaid subscriber out there.  This will be Nigeria's first "No Conditions" flat rate tariff plan which means that you don't have to pay an access fee to get the low flat rate.
If you're skeptical about reviving your GLO line or getting a new one, here are 5 reasons to do sharp sharp

No Monthly, Weekly or Daily Rentals unlike the likes of Etisalat, MTN and Zain that charge daily access fees from N10 upwards.
Calls to EVERY network in Nigeria will now be charged @ 25k/sec = N15/min.
SMS to EVERY network in Nigeria @ a flat rate of N8 each.
Register One (1) Special GLO number for calls @ just 2k/sec OR
Register Five (5) Special GLO numbers for calls @ just 18k/sec
Free GLO – GLO Calls from Midnight to 5AM
HOW TO MIGRATE TO THE NEW GLO INFINITO PLAN
To start enjoying the sweet benefits of Glo Infinito, simply type the code of choice below on your mobile phone and press the send key.
Type *100*9*1# for 1 Special number PLAN
Type *100*9*2# for 5 Special numbers PLAN
HOW TO TO REGISTER A SPECIAL NUMBER
Dial *101*1*Mobile Number#
HOW TO MODIFY A REGISTERED SPECIAL NUMBER
Dial *101*2*Existing Mobile Number*New Mobile Number#
HOW TO DELETE REGISTERED SPECIAL NUMBERS
Dial *101*3*Mobile Number#
WARNING: *First time registration of special numbers is free. On subsequent change, N100 will be charged.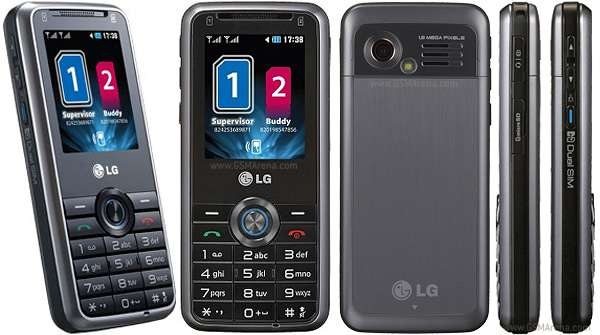 If you are worried about carrying two phones about so that you can keep your ETISALAT, MTN or ZAIN line alive, now is the time to invest in a cheap yet authentic Dual SIM mobile phone like the LG GX200 which goes for about N12,000 @ SLOT and PTV.
The phone seems to be getting loads of rave reviews for its amazing battery life even from a fellow Nigerian by the name Mustafa over @ GSM Arena.
Why waste time? Hurry now and get your own and start RULING YOUR WORLD WITH GLO.
Please rate & share this article to help others. Thanks
You'll also like: