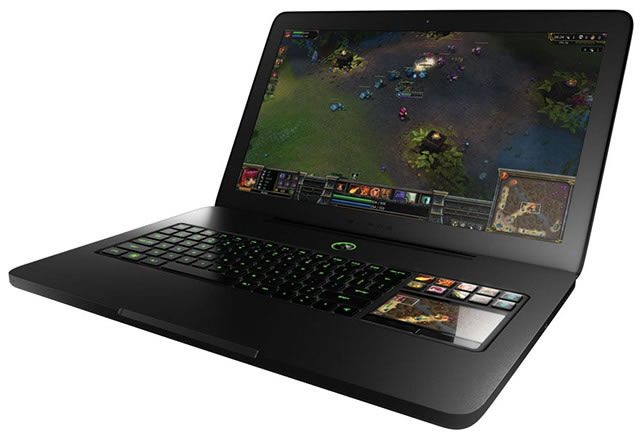 Razer Zone announced its upcoming Razer Blade gaming laptop a few days ago with claims that it's better than any other gaming console out there in the market though most game enthusiasts beg to differ.
The extremely thin laptop weighs just 6.9 pounds and features a dual-core 2.8GHz second-generation Core i7 2640M processor with 8GB of RAM and a Nvidia GeForce GT555M 2GB graphics card with 320GB SATA storage space for your favorite games.
Priced at a whooping $2,799.99, it leaves one wondering if the configurable OLED buttons and LCD touchpad as shown in the image above are to blame for this high price despite its not having specs higher than the current reigning gaming laptops in the market.
More details about this upcoming gaming laptop, is available at Razer Zone.
Please rate & share this article to help others. Thanks
You'll also like: