Autosync is a pretty nifty feature on mobile devices. You get your emails and what have you as they arrive but depending on how many accounts you have setup on your device as well as network connectivity issues, autosync can be quite a battery drainer and that's why by default when you activate Xiaomi's MIUI Battery Saver, autosync is turned off immediately.
Unlike some email apps, Gmail for Android doesn't offer a way to schedule sync. Emails will only arrive when autosync is turned on system wide. If you wish to turn off autosync and run it at intervals, here's a simple way to achieve that.
Simply install AutoSync from Google Play Store
Run the application and then click on the "At certain interval" option then select at what interval you'd like turn on AutoSync. You can set it for 15 minutes, 30 minutes, 1 hour, 2 hours, 4 hours, 8 hours, 12 hours or once a day.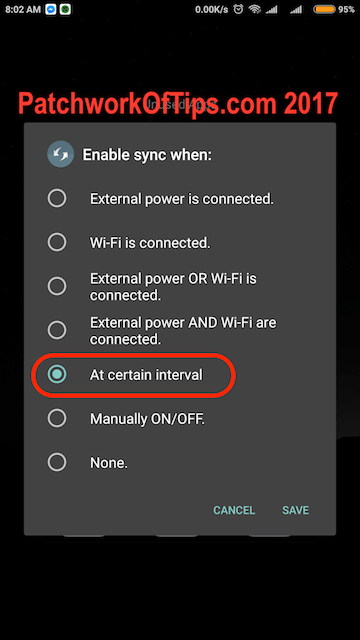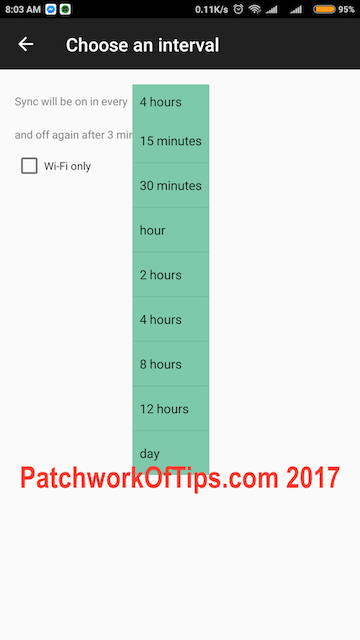 When the app enables AutoSync, it will stay on for 3 minutes then shut down again till the next interval.
NOTE: Depending on your operating system, you will have to find a way to autostart the app at system boot or cache clear and also lock the app in memory. For tips on how to achieve this on Xiaomi phones, see How to Manage Your Apps in Background.
Hope this helps.
Please rate & share this article to help others. Thanks
You'll also like: