The battery backup of my Lenovo P780 has deteriorated to the extent that it doesn't last up to 18hrs without needing a full recharge thus I invested in the Tecno WX3P as a replacement given that it comes with a 5,000mah battery.
9Mobile Nigeria formerly Etisalat Nigeria has for a while now being running a smartphone offer which gives you 1.5GB of free data for 1 month plus 100% bonus on all data purchases for the first 6 months and 50% bonus on all data purchases for 6 months after the first 6 months.
I was quite happy to see such a sticker on the Tecno WX3P packaging and proceeded to get a new 9Mobile SIM for data purposes only. Alas activating the promo was a headache. As written on the sticker, I dialed *8186*PIN# and sent PIN to 8186 and nothing happened. I buzzed 9Mobile on twitter and they asked for the PIN that came with the device. Apparently the PIN in *8186*PIN# is an actual PIN that comes inside the package of the phone or beneath the promo sticker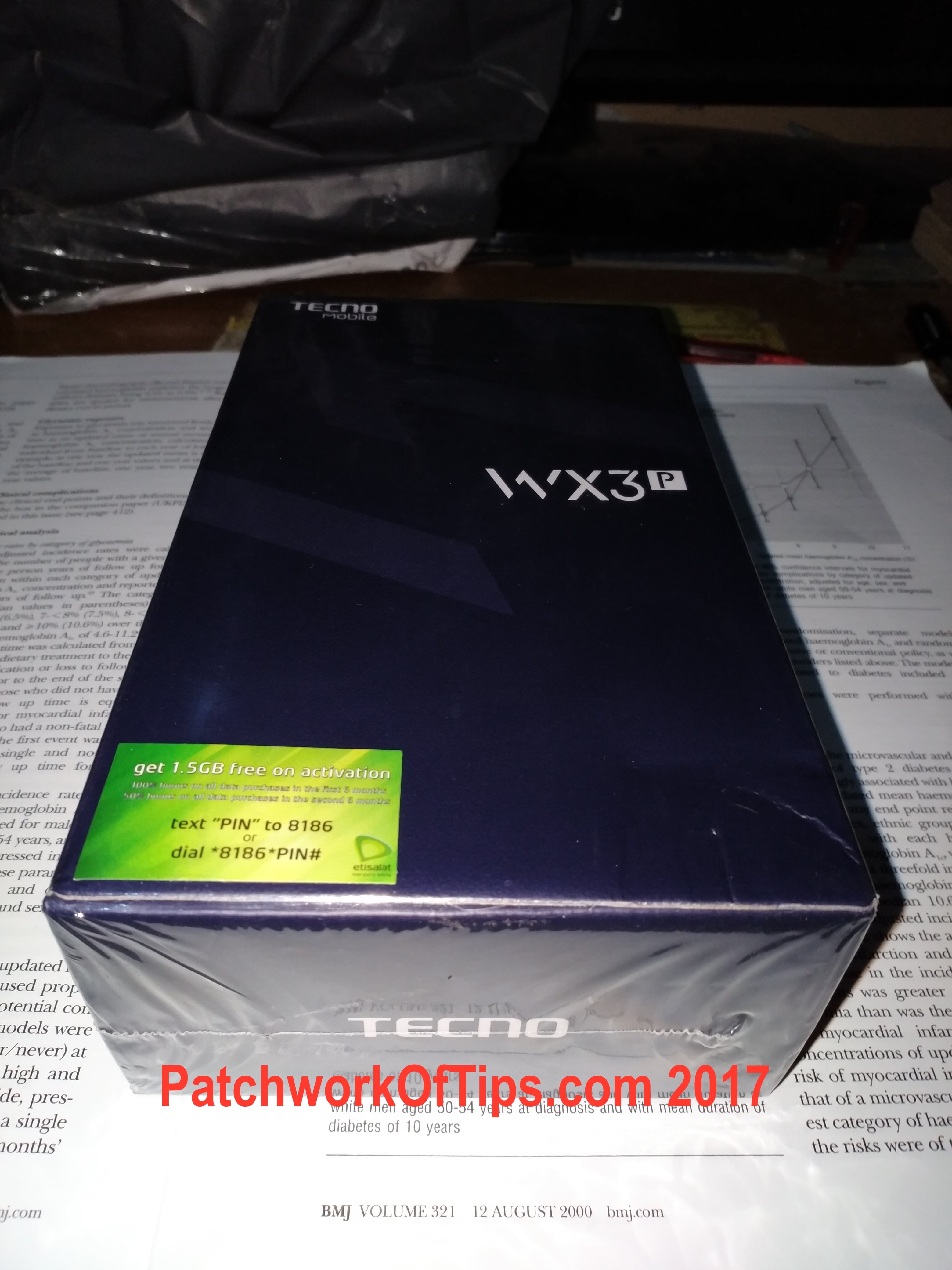 Said PIN was nowhere to be found and it took over 24 hours to get the matter sorted out. So here are a few tips for those that want to take advantage of the promo.
If the price is right, buy such a device at a 9Mobile Experience Center and have them automatically activate it for you on the spot.
If you purchase the device in the market, DO NOT leave the shop without verifying that the PIN is in or on the box. In fact try activating it there on the spot.
If 1 and 2 fail, make sure you keep your receipt well. That was my saving grace. I had to rummage through the dustbin to get my Konga receipt before 9Mobile activated the offer on my line.
Now unto the Double Data part. I decided to activate the N3,000 for 4GB data plan which in essence would give me 8GB of data and it worked but small k-leg dey am.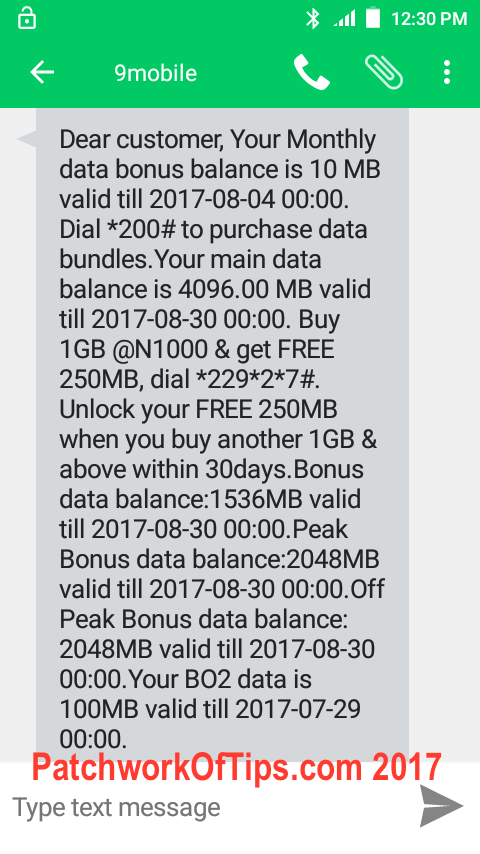 As shown in the screenshot above, my Main Data Balance is 4096MB. My Bonus Data Balance is 1536MB (this is the 30 days free data I was given for activating the phone). Now the 4GB data bonus I am supposed to get for purchasing the 4GB plan is split into two as Peak Bonus Data Balance and Off Peak Bonus Data Balance each with 2048MB data allowance. The wahala here is that according to the 9Mobile rep I spoke with, the Off Peak Bonus Data Balance only works from 12 midnight to 6am asin Night vigil things.
WARNING: 9Mobile's N1K and N2K Evening and Weekend monthly Plans are not doubled at all so I'd advise you not to make the mistake of subscribing to that.
As bonus information, she let me know that for every monthly data bundle you buy from 9Mobile Nigeria, you get 2GB of free data to stream YouTube videos from 1 am – 5am. I will be trying it soon to see if they will do mistake and deduct from my Off Peak Bonus Data Balance instead of the imaginary free 2GB YouTube data allowance. I'll update this post when I do that.
Hope this helps someone out there. Cheers and don't forget to rate this post. Thanks.
UPDATE 13th August, 2017: The YouTube free data works as I was able to download YouTube videos using the official YouTube for Android App etc. My main data balance wasn't affected at all.
Please rate & share this article to help others. Thanks
You'll also like: