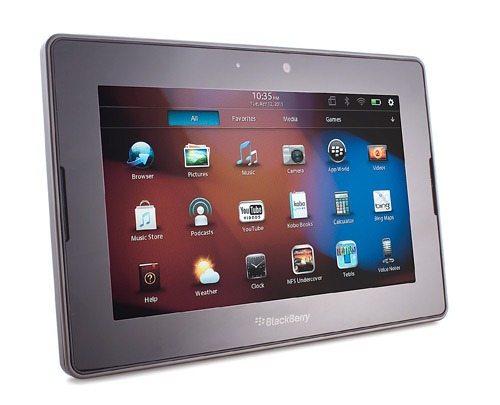 While the launch of BlackBerry 10 is months away, Research In Motion keeps bleeding funds in the developed world but in Africa most especially Nigeria, they seem to be WINNING in quote. I say in quote 'cause despite being the undisputed leader of the pack in the smartphone terrain, second hand (used) devices account for a huge bulk of BlackBerry phones in circulation given that new ones don't come cheap at all.
In other to boost their earnings, they launched a cheaper version of their BlackBerry data plans which allows users access to the network for half the normal price BUT with limitations such as no access to BlackBerry Protect and access to only one email account.
I can bet you that most BlackBerry users are hooked on the cheaper BlackBerry plan and thus RIM isn't making as much as they are supposed to. Left to me alone, they aren't doing much to raise their earning potential and thus I'll feed them two bones to chew on.
May I get the attention of someone at Research In Motion please? Thank you. Here goes.
Start Selling Monthly BlackBerry Protect Subscriptions
With the rise in popularity of BlackBerry smartphones came the proportional rise in cases of BlackBerry theft. Using BlackBerry Protect, subscribers are able to locate their devices and even go as far as wiping the device and making it useless to whosoever stole it. Unfortunately most victims are on the BlackBerry complete plan and so have no way of recovering their phones or frustrating the thieves.
Quick Tip For RIM: Create some version of BlackBerry Protect that allows for monthly subscriptions separate from that of the regular Blackberry internet service that costs N3,000. Just like NQ Security for Android charges N100 monthly for full mobile internet security + virus database updates, you could deduct the amount from the subscribers airtime without the need of a credit card or what have you. This way you also skip paying the networks a percentage

Recommended BlackBerry Protect subscription fee: N200 MIN to N500 MAX
Start Charging BlackBerry Appworld Fees To Subscriber's Airtime
Unlike Android's Google Play Store, the best BlackBerry apps are not free at all and for those of us that are actually willing to pay to get them, we still face the obstacle of incompatible credit-debit cards.
MTN Nigeria is trying to solve this problem with their BlackBerry Appworld card but it left a very bad taste in my mouth when I tested it. (In their defense, it hasn't been officially launched for public consumption)
You need to find a way of cashing in on folks like me who actually want to buy apps but can't due to credit card issues.
By the way debit cards like Zenith Visa Prepaid Buxz do work but their $2 commission charge is absurd when buying a $0.99 app.
Hijack The Second Hand BlackBerry Market In Nigeria
I know this tip will not go down well with those making a living in Nigeria selling used BlackBerry phones so my apologies to them but I just have to say it.
Let's face it. Not all used BlackBerry phones work as they should as some still have codes from the default network in them and these sometimes create issues for users when they want to switch freely between networks, set up email accounts and what have you.
Just like Apple and Dell, I highly recommend you guys start refurbishing BlackBerry Phones and selling them directly to consumers or through the regular distributors and salesmen we have operating on ground at the moment.
This way, you get to make some extra cash while consumers keep buying with RIM's assurance that the device will work just fine at a lower cost compared to the brand new ones.
Conclusion
I sincerely wish you guys would take these tips into consideration and please while you are it, you REALLY need to start reviewing your prices 'cause at the moment they are not competitive at all and it's really disappointing/annoying when one buys a BlackBerry phone like the Bold 5 for N100,000 only for the price to crash in a two months to N80,000.
Also I do have a huge interest in the upcoming BlackBerry Playbook 4G LTE, so do please make it available in Nigeria at a sweet price.
We look forward to the *Messiah* (BlackBerry 10) come first quarter of 2013.
As always we at #TeamBlackBerry wish you guys the very best and want to see you guys succeed.
Please rate & share this article to help others. Thanks
You'll also like: