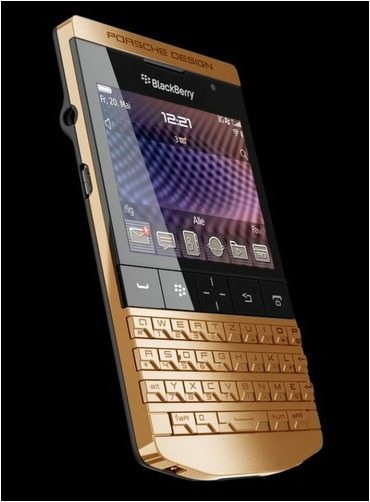 SORRY FOR THE USE OF VERNACULAR GUYS
Attention gbogbo bisg guys and gals (all rich guys and babes), levels don change oh! If you thinks say that your "kpalasa" (cheap a**) $3,000 BlackBerry Porsche P9981 is the next big thing, thinks again oh sharp sharp 'cause na the gold plated version be the real sh*t!

As in for just $7,500 US Dollars (N1,183,125) you could get this 24 carat LIMITED version from EBay. Like dem exclusive Hermes handbags, only 100 copies are available and 10% of the proceeds will go the Sport Relief charity.
Awon "money miss road peeps", treasury looters and drug dealers take note and get ready for the launch in Nigeria if it becomes a success and more copies are made..
Hopefully coming to a SLOT shop near you. Stay tuned.
Please rate & share this article to help others. Thanks
You'll also like: