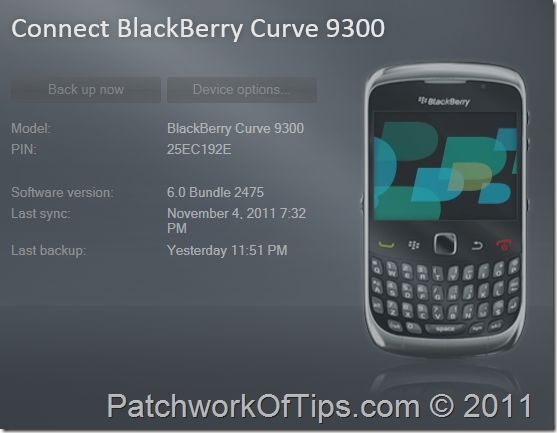 I've been having a quite a hard time downloading the latest official version of BlackBerry's Desktop Software which amongst other functions, helps you to backup and restore your BlackBerry data as well as connect to the internet using your BlackBerry as a modem.
Just like when I downloaded BlackBerry OS 6 and upgraded my Curve 3G, the download speed is incredibly slow and just doesn't support resume download.
Luckily for me, OpenSourceBB just released the beta version of BlackBerry Desktop Software 7 and they were kind enough as to host the file on their servers

The download using UC Browser / Download Manager for BlackBerry was pretty fast and so far so good after installation, the only interesting feature that's back is the ability to download / transfer your files from your media card and device memory to your desktop or laptop computer and vice versa. It's all drag and drop all the way

.
So far so good, the beta version of the BlackBerry Desktop Software 7 seems to be working just fine on my 32-bit Microsoft Windows Vista Home Basic with my BlackBerry Curve 3G 9300 which is running BlackBerry OS 6.0.0.546 for Etisalat Nigeria.
You can download your copy of BDS 7 now by visiting the source below

Please rate & share this article to help others. Thanks
You'll also like: