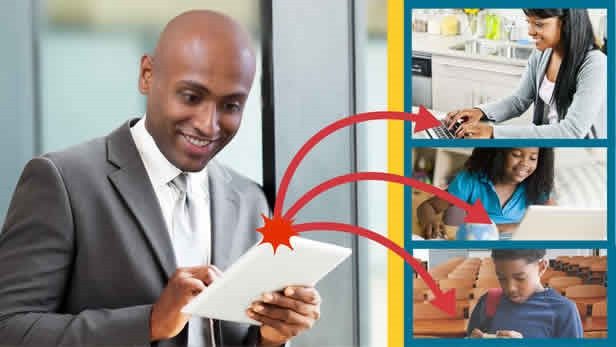 When you run a google search for MTN Data Share, the bulk of results you get are from bloggers who just copied and pasted the info from the official site without even giving it try. Thanks to @SuperSanusi and @MTN180, I now have all the details with regards to how MTN Nigeria's data share works. You can refer to this as a sort of MTN Data Share FAQ.
For me, the N8,000 for 5GB Data Share experience was sweet. I highly recommend reading this guide before subscribing for MTN Data Share to avoid mistakes like I made.

Lets begin
How Many Beneficiaries Can I Share MTN Data With?
You can only share data with up to 5 people. You MUST add these five people to your account before sending Share <PIN> to 131. If you have only 2 beneficiaries and activate share, you won't be allowed to add more beneficiaries again until the current plan expires or you exhaust you share of data.
How Is MTN Data Shared Amongst Beneficiaries?
Unlike Glo Data Share that doesn't set a limit to the amount of data that can be shared, when you activate data share on MTN, your data balance is shared equally between you and your beneficiaries. That is if you have 4 beneficiaries and you're subscribed to the 5GB data plan, the 5 of you will receive 1GB of data each.
Can I Share My MTN Data Delight Bonus?
MTN data share plans come with data bonus which unfortunately can not be shared. The sponsor (main SIM) has access to all of it. You can only share your main data balance.
How Do I Check My MTN Shared Data Balance?
For now, only the sponsor (main SIM) user can check his data balance. Beneficiaries will have to call customer care or tweet at the very responsive @MTN180 to get their data balance. Hopefully MTN will release a USSD code or SMS code for this in the future.
Can Beneficiaries Roll Over Data?
Yes, from my experience this is possible. Let's say you have 200MB remaining from a previous data share and someone shares his bundle with you giving you say 1GB, your current balance goes up to 1.2GB
For How Long Is The Shared Data Valid?
Shared data is valid for as long as the validity period of the shared plan. That is 30 days minimum. This could extend up to 90 days if the person sharing data with others is on MTN Multiple Data Plan.
What is MTN Multiple Data Plan?
MTN Nigeria now allows you to have up to 3 plans running at the same time on your SIM. Thus if you are subscribed to three data plans at a time, your validity period extends up to 90 days maximum if they are 30 days plans.
How Do I Cancel MTN Data Share?
As a sponsor, MTN stops sharing your data once you've exhausted the current plan. To share a new plan, you have to send Share <PIN> to 131 again. If you don't want to share data with a particular beneficiary, you can remove him/her by dialing *131*2#. If you don't send Share <PIN> to 131, your new plan will NOT be shared at all.
What Is The Best Bundle For MTN Data Share?
In my opinion the best value for money here is the N8,000 for 5GB of data (MTN Happy Hour Data Plus).
MTN Happy Hour Data Plan gives you an extra 100% of your bundle subscription to browse from 12.30am to 4.30am within 2 weeks validity period for just N200. If you subscribe for 5GB, you get an extra 5GB for just N200.
In the end you get a total of 12.5GB of data for jut N8,200.
How Do I Subscribe For The MTN 12.5GB Data for N8,200 Offer
Simply opt-in to MTN Happy Hour Data Plus by dialing *131*5#.
Load N8,200 worth of airtime and afterwards subscribe for the 5GB plan by dialing *101#.
From now on when you send 2 to 131 to check your data balance, you'll get two feedbacks. One for the 5GB plan and another for the Happy Hour Data Bonus. It looks like:
You have 5.00GB of your 5GB MTN Happy Hour Data Plus. Your 5GB MTN Happy Hour Data Plus plan expires 20/Dec/2013.

Y'ello! You have received 2.5GB extra data in the MTN Data Delight offer, you now have 7.5GB. Valid for 30Days. Dial *559*2# for balance on extra data. Enjoy!
Here's the breakdown:
5GB Regular Data
2.5GB Data Delight Bonus
5GB MTN Happy Hour Data Plus
Total 12.5GB of Data
NOTE: You get to keep over 7.5GB of data as the sponsor since data delight and happy hour bonus cannot be shared.
Can I Share My MTN Happy Hour Data Plus Plan?
Like every other data bonus from MTN, you can't share this one either.
Phew! So guys, there you have it. Everything you need to know about MTN Data Share.
Feel free to leave a comment, question and of course share with friends.
CLICK HERE FOR MTN DATA SHARE PLANS & INSTRUCTIONS
Please rate & share this article to help others. Thanks
You'll also like: