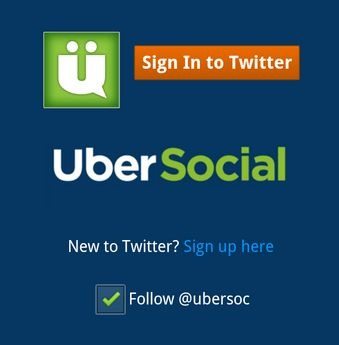 Unlike their legacy devices, it looks like BlackBerry Canada is having a hard time developing in house apps for Twitter and Facebook on the BlackBerry 10 platform and as such are relying on the android versions of these apps. On BlackBerry 10 devices, multiple twitter accounts are no longer supported and tweets are not getting cached amongst other setbacks thus this has led to the introduction of third party apps like Blaq for BlackBerry, Tweetings and Neatly for Twitter.
Unfortunately these third party apps don't come free at all and don't offer notifications outside of active frames. BlackBerry is working on bringing full notification support for apps working in the background
Enter Ubersocial For BlackBerry 10
Now this is not the official app but an excellent android port that even refreshes in the back ground without an active frame and comes with rudimentary notification in the BlackBerry 10 Hub.
Features include
Hub Notification (noticed it in BB Z10 version 10.1.0.1720)
Multiple twitter account support
Facebook timeline viewing etc
Tweet caching and background refresh of timeline.
Save tweet as drafts
Retweet with comments
Jump to a user's profile directly from anywhere
Disable avatars for faster loading and data savings
Tweet and link shortening as well auto-expansion of long tweets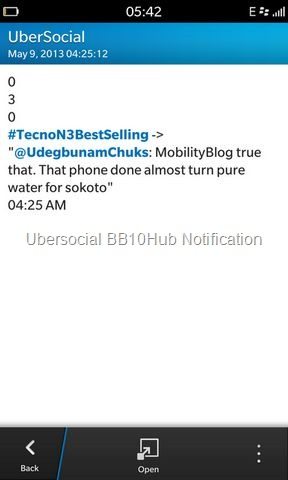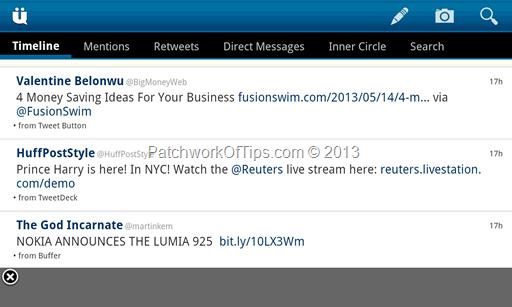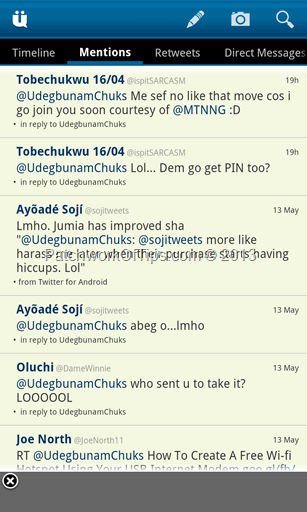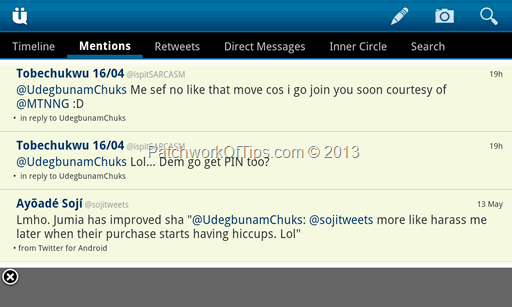 Beware though. The app tends to cache images like avatars and image previews and these images appear in the picture gallery for everyone to see so if you're following scandalous peeps who post NSFW images on twitter………… you sha get get the message. lol
To make use of the app you have to sideload it. Do please read my quick tutorial on installing android apps on BlackBerry 10 devices
Click here to download Ubersocial.
If for some reason the app downloads as a zip file, simply change the file extension from .zip to .bar
Enjoy!
UPDATE 15th July 2014: The new BlackBerry 10.2.1 now supports the installation of android APK files. So simply click here to download Ubersocial v2.6.0.0 apk to your device and install automatically without the need for your PC.
Please rate & share this article to help others. Thanks
You'll also like: