The ability to hide apps is one feature loyal MIUI users have been clamoring for for quite some time now. It appeared in MIUI 9's Beta release but didn't make it to the stable version but it seems Xiaomi is giving it another go as the feature now comes with the just released MIUI 10  Global 8.8.23 Beta software.
To access the feature, open the Security app, scroll down and open App Lock. Once in App Lock tap on the settings icon at the top right hand corner. Scroll down the App Lock settings page to the bottom where you will see Hidden Apps. Toggle it on then click on Manage Hidden Apps to set up which apps you want to hide.
How to Set Up Hidden Apps In MIUI 10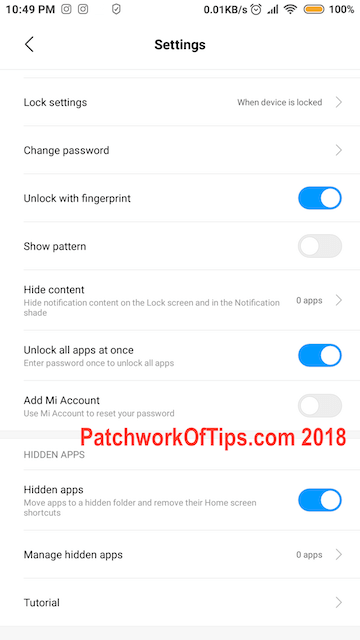 You will first be shown some simple instructions on how the hidden apps feature works then you will be allowed to toggle on which apps you wish to hide.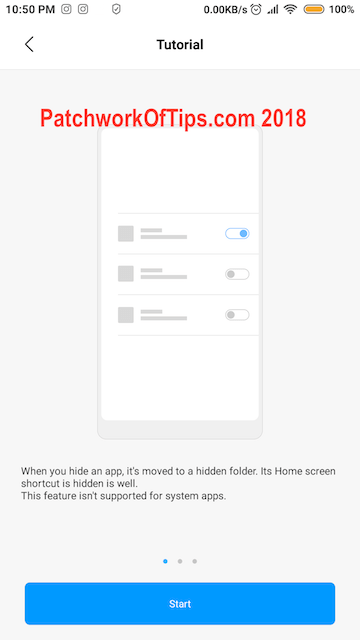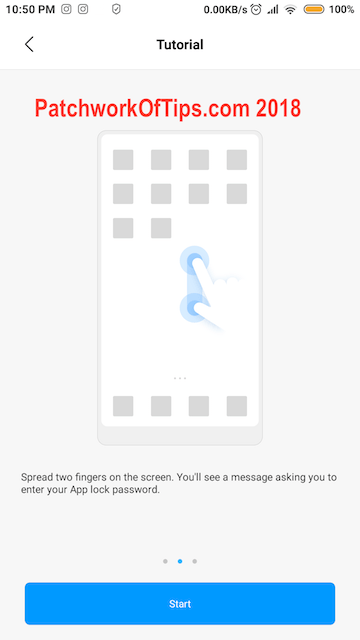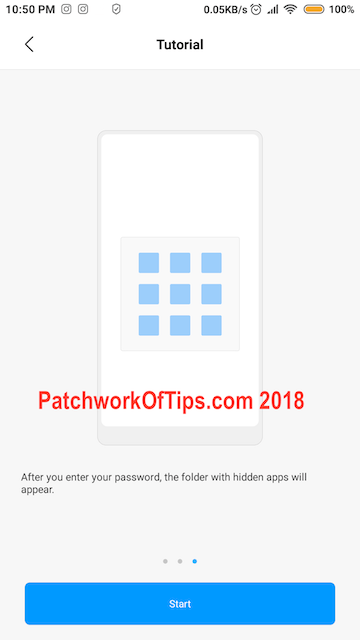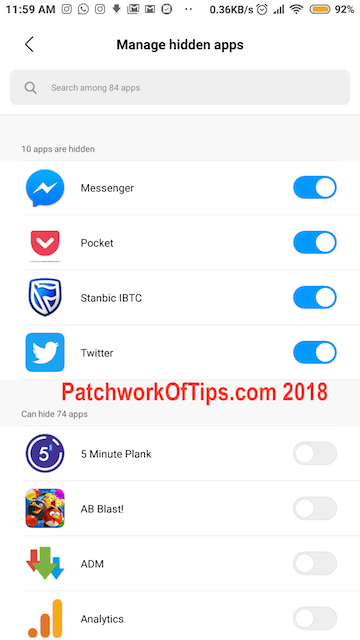 That's really all there is to it. The apps will automatically be hidden from the launcher and to access them you need to spread two fingers on your home screen and enter your Applock password/fingerprint to open the folder containing the hidden apps.
Sorry I couldn't take a screenshot of what the hidden app folder looks like as the operating system doesn't allow for that. I even tried doing a screen recording and no luck. It came up all black.
Cons of Hidden Apps Feature In MIUI 10
Whatever apps you have hidden will still show up in the Android Share Menu.
All hidden apps can still be accessed via the Recent Apps Tray if you don't clear the tray before handing the phone over to someone.
How To Fix MIUI 10's Hidden Apps Feature Shortcomings
I highly recommend locking all hidden apps as well. The Lock app feature is directly accessible once you open the App Lock system under Security App.
This way anyone trying to access your hidden app via the Share Menu or Recent Apps Tray will be required to provide a password/fingerprint.
The Best Way To Hide Apps In MIUI 10
In 2016, MIUI 8 launched with a second space feature which allows you to setup a secret partition on your Xiaomi smartphone/tablet. If you truly want to hide certain pics, documents, apps or what have you from prying eyes, this is the best way to go as there's absolutely no way to know that such apps etc exist on the device without accessing that partition.
You can access the Second Space feature via Settings >> Second Space.
Below is what my Second Space settings looks like. It's setup in such a way that there's no switch button or second space section in the Settings area of the First Space and all notifications from Second Space are turned off.
NO ONE will know you have a secret partition and to access the second space, all you need do is turn off your screen, turn it back on and enter the appropriate PIN for the Second Space or use the Fingerprint you set up for that space and viola you're in.

If you've got questions, feel free to ask. Do have a great weekend
UPDATE 3rd February 2019: Looks like the hidden apps feature won't be making it to stable MIUI ROM as I don't have it on the Pocophone F1 Beta ROM. It's possible it has been completely scrapped. Anyway, another work around exists in Xiaomi's Poco Launcher.
Check the settings section of the Launcher to enable the ability to hide apps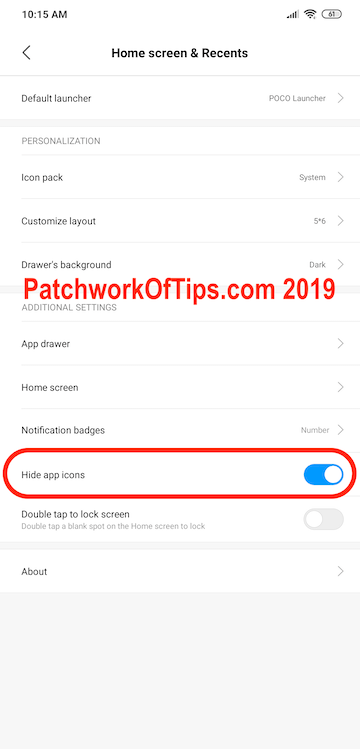 Please rate & share this article to help others. Thanks
You'll also like: